---
MARCH/APRIL

31st of March—3rd of April
TERARA COUNTRY MUSIC *
Peter Coad & The Coad Sisters, & Jim Hermel
TAMWORTH COUNTRY MUSIC FESTIVAL (APRIL 2022)
FRIDAY 22nd
BACK TO THE BUSH - Bicentennial Park, Tamworth 7pm
Peter Coad & The Coad Sisters - Spot on Concert


Saturday 30th of April 2022
Casino Richmond Valley Country Music Spectacular
Multi artist event including Peter Coad & The Coad Sisters, and Runaway Dixie.
(More details soon)
---
JUNE TO JULY 2022
(9 weeks)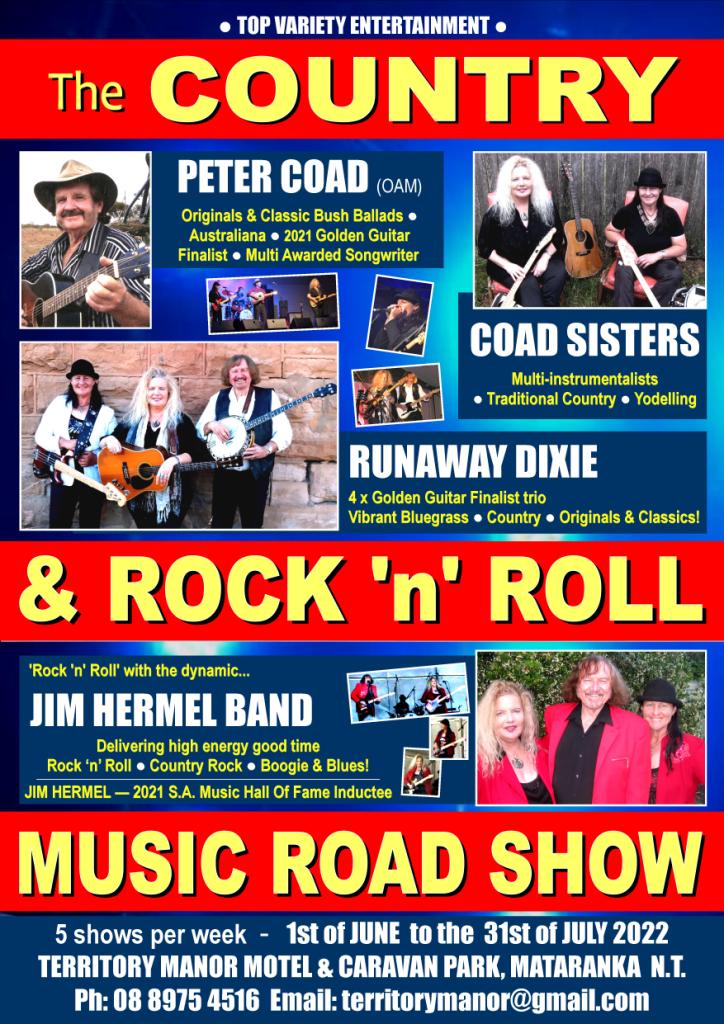 JUNE TO JULY 2022 (9 weeks)
Territory Manor Motel & Caravan Park, Mataranka NT.
June 1st to July 31st.

Phone: 08 8975 4516 E: territorymanor@gmail.com
More info about the COUNTRY & ROCK 'n' ROLL MUSIC ROAD SHOW. >>

---
NOVEMBER 2022

26th & Sun 27th November 2022
PETER COAD & THE COAD SISTERS, & THE JIM HERMEL BAND
appearing at the...

ROTARY CLUB OF CASTLEMAINE - Castlemaine Rotary Club Truck Show @ Campbell Creek Rec Reserve.

Contact:
Email: castlemaine.truck.show@gmail.com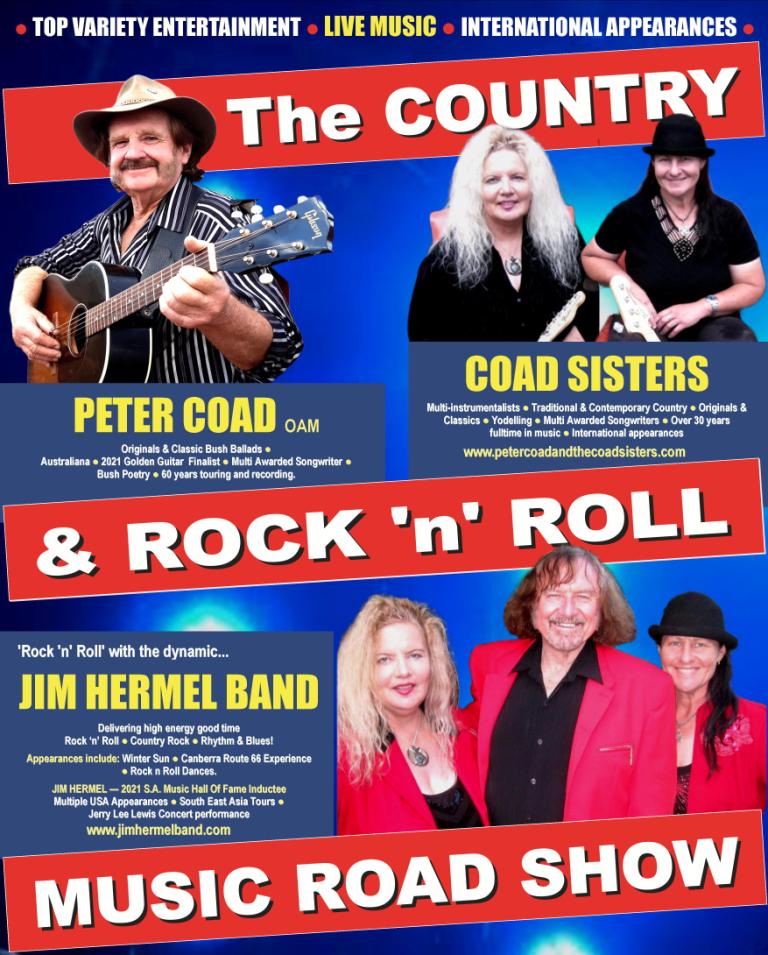 ---